Are followers notified when my Space starts earning?
Followers are not notified when a Space starts earning. However, depending on the monetization program you choose, followers may notice immediate differences. For example:
Quora+ revenue sharing: Followers who are not Quora+ subscribers may see a paywall when attempting to access Quora+ exclusive content. This will depend on your Space's content access settings. Followers can choose to start a free Quora+ trial or learn more.
Space subscriptions: Followers who are not subscribed to your Space will see a paywall when attempting to access subscriber-only content. They can choose to subscribe or learn more.
For ad revenue sharing, followers already see personalized ads on Space pages and Space content they see on their own feed, notifications and emails.
Do I tell followers my Space is earning?
Space owners can determine whether or not they want to notify their followers. Admins, moderators, and contributors are automatically notified when a Space starts earning.
If you wish to inform followers, you can do so in several ways:
Space details
The "Details" section of your Space ("About" on mobile devices) is visible to new and existing followers. Spaces often use this section to describe their mission, establish rules, and provide instructions for follower submissions. This makes it an ideal, and more permanent, location to inform users that your Space is being monetized.
To edit your Space details, visit your "Settings" page.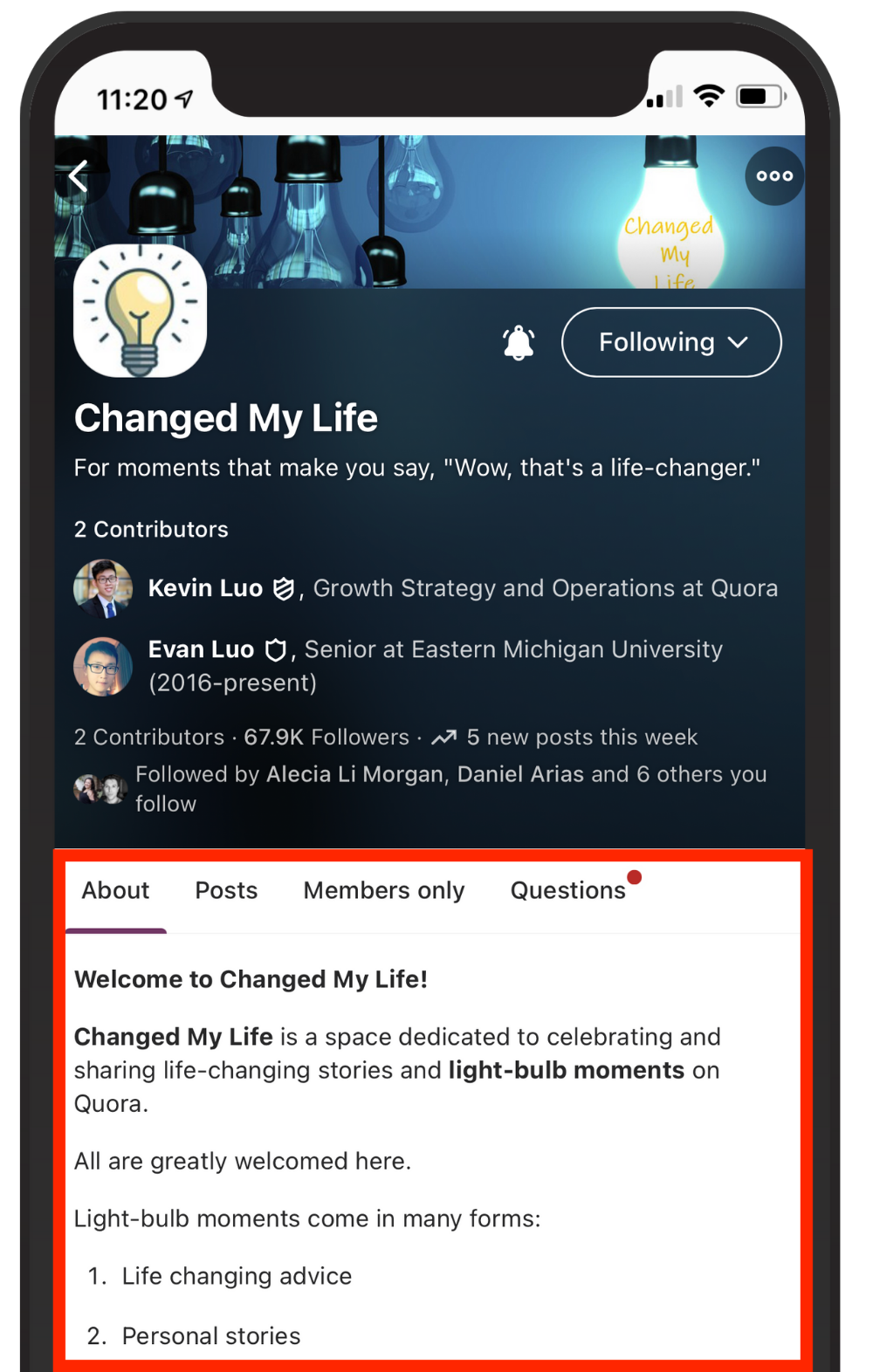 Pinned posts
Pinned posts appear at the top of your Space and are commonly used to highlight announcements, Space guidelines, or a popular post. Space owners can use this feature to inform all page visitors that a Space is monetizing. To pin a post, click "..." on the lower-right corner and click "Pin to Space." You can also do this to un-pin a post from your Space.